Petit Plan: Cinema for Young Adults, returns 1-5 February 2021 with "Petit Plan: Europa II", its 2nd tribute to European cinema and European values in co-organisation with the Representation of the European Commission in Greece and with lead donour the Stavros Niarchos Foundation (SNF).
Over 40 films from all over Europe, including a tribute to Swedish cinema in collaboration Stockholm Independent Film Festival and Rex Animation Film Festival, which deal with issues that concern today's adolescents such as bullying, racism, social media, etc. There will also be a special tribute to Sweden in collaboration with Stockholm Independent Film Festival and Rex Animation Film Festival.
All the films are subtitled in Greek and will be screened online free through the platform https://video.petitplan.org/ for users within Greece and for the duration of 1-5 February 2021.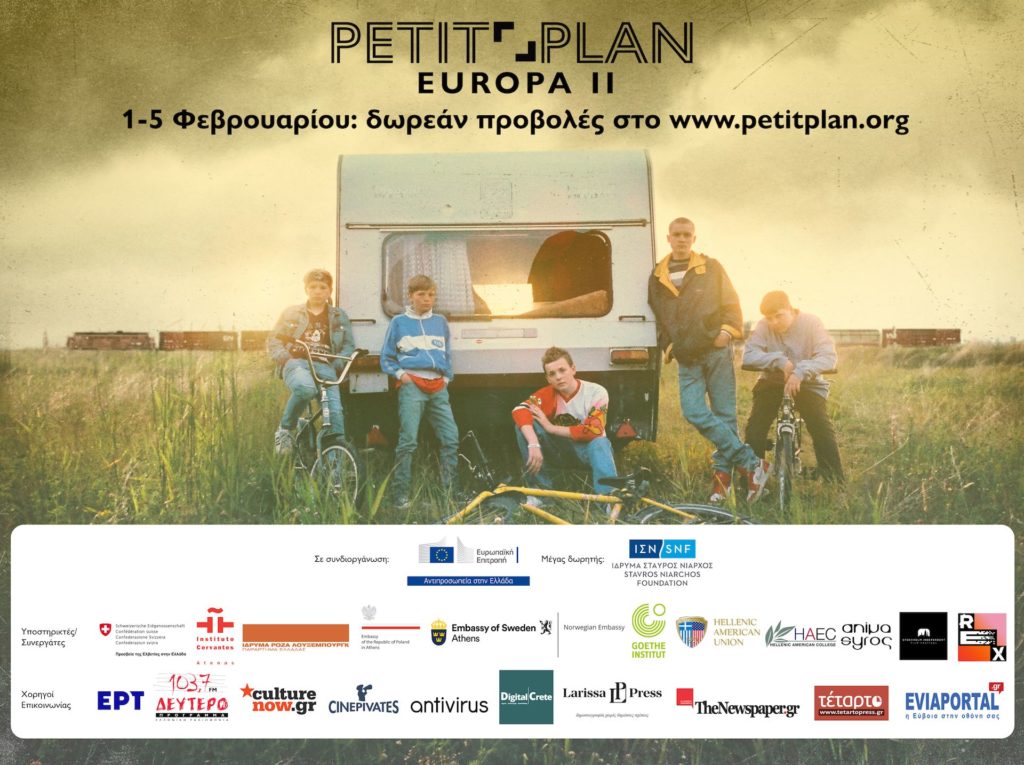 There will also be the possibility to vote online for the best film and an audience award will be granted. Also, a special section and award #ThisIsEU is inaugurated with a total of 12 films that best represent European values. The #ThisIsEU award will be awarded by a three-member jury:
-Dimitris Katsimiris (Director)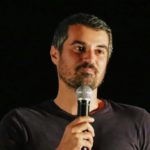 Dimitris Katsimiris was born and raised in Rhodes. He has studied and worked as a social worker. In recent years he lives and works in Athens as a writer and director in theater and cinema. He has written two theatrical plays My Suicide (2014), The Fetus (2015) and he has directed the award-winning short films Birthday (2016), Mum, I'm back (2017) and Fake News (2018). His last work is the documentary Mathimata Pianou apo enan mikro iroa for the TV series 'Es Avrion ta Spoudaia'. He is also the co-founder of the film production company Frau Films.
-Thanasis Neofotistos (Director)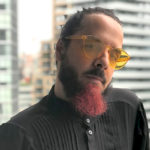 Thanasis Neofotistos is a Film Director, Writer & Architect from Greece. Berlinale & Sarajevo Talents alumnus and recently Head Programmer of Student Competition of 43rd Drama Int. Short Film Festival. His short film, PATISION AVENUE (13'-2018), premiered at 75th Venice Film Festival, won 3 awards at 41st Clermont-Ferrand 2019 (Jury, Canal+, EFA) and was a 2019 Festival-Hit with more than 100 film festival selections. ROUTE-3, his latest film, world-premiered at 44th TIFF Toronto 2019 and then again in 42nd Clermont-Ferrand 2020. GREEK SCHOOL PRAYER (20'-2014) was his successful thesis (best Greek short film of 2014, over 50 IFF), and SPARKLING CANDLES (9'-2019) is his LGBTQI+ super cute queer short film that premiered at the legendary 43rd Frameline IFF. He is now in the financing stage of his debut feature film, which he envisions as his personal coming-of-age Greek tragedy; THE BOY WITH THE LIGHT-BLUE EYES (aka PETER AND THE WOLF), the film got the main GFC, ERT & Media funding and has been developed, amongst others, at First-Films-First, MFI, Sarajevo. His next feature film project, WILD BOARS, is developing through Torino Film Lab 2019 & MFI.
-Angeliki Stellaki (Journalist-Film Critic)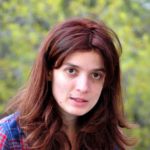 Angeliki Stellaki has been working as a journalist and film critic for 16 years. She is the founder of the film website Cinepivates.gr, and was its editor-in-chief. She is currently working at the Thessaloniki International Film Festival.
The films:
#ThisIsEU – European Values Section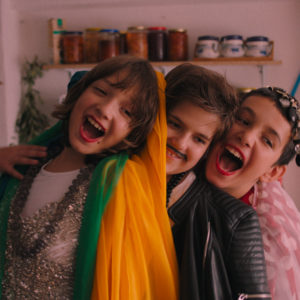 Walk beside me Students of 8 and 9 years old, Spain, 2019, 4' When we are born, we are labeled and separated. But if we walk together, it will be easier to choose our own path.
Dajla: Cinema And Oblivion Arturo Dueñas Herrero, Spain, 2020, 15' Life is going on in Dakhla, one of the Sahrawi refugee camps in southern Algeria, forgotten for 45 years. The celebration of a film festival, the Fisahara, breaks the monotony. The event ends, life (and oblivion) continues.
Echo Aurora Gossé, Norway, 2015, 4' A young girl is invited to a costume party. When she arrives at the house, she realises that she's quite different than the other kids.
Pashka Oltjon Lipe, Greece, 2020, 23' A father and a son drive towards the borders. The road is paved with memories of their life together. Away from home, they are making a living for themselves and their family. But the boy's desire to return will lead to an unexpected journey.
Snake Andrej I. Volkashin, North Macedonia, 2019, 20' A bitter-sweet story, about the begging of a friendship between a 9-year-old daredevil Mario and an eccentric gay young man, challenged by the fear and the prejudices of Mario's parents, in a remote North Macedonian small town.
The Outcast Kid Ioannis Makro, Greece, 2019, 17' An 11-year-old kid with two countries of origin who faces violence in both of them when he attempts to play with his peers, decides to write a letter to Liverpool F.C., asking to play for them.
Three August Days Madli Lääne, Estonia, 2018, 20' In the midst of the political upheaval of the early 1990s, an Estonian girl and a Russian boy reach across cultural lines to unite over a shared bottle of American soda.
The Angel of History Eric Esser, Germany, 2019, 10' A border in Europe. A painting by Paul Klee. A poem by Walter Benjamin. A film about yesterday and today, and how difficult it is to recognize one behind the other.
The Listeners Agnese Làposi, Switzerland, 2018, 21' In the offices of an advice centre, volunteers give guidance, over the phone, to women who are planning to leave their partners.
Tribe Sergi Merchan, Spain, 2018, 12' In a fancy restaurant, five businesswoman decide to celebrate a banquet to raise some money for the poor children in Africa. Racism, homophobia, the search for protagonism and quite many other inequalities, will be the main dishes of the menu.
Up a Tree Bodil Tummers , Hannah Cammeraat, Ολλανδία, 2019, 22' Bodil Tummers , Hannah Cammeraat, Netherlands, 2019, 22' 'Up a Tree' captures activists in the Hambach Forest who are living in treehouses in order to protect the forest against the expansion of the adjacent lignite mine.
With New Eyes George Leontakianakos, Greece, 2020, 25' Pavlos, a cynical, racist Airbnb host, spends a night with his new tenant, Fotis, a romantic, insightful blind man seeking human contact after his wife's death. As the night progresses, however, Fotis begins to shed light on Pavlos' misconceptions.
International Panorama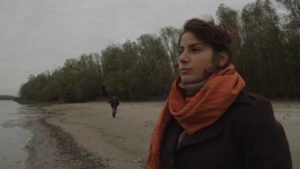 (A)way Soňa Nôtová, Slovakia, 2018, 15' One European girl and muslim boy. Both of them running away for different reasons, meeting each other in Greece.
Two Figures at a River Lukas Grevis, Serbia, 2020, 20' In the 60ies, during a Yugoslavian youth camp, two teenagers meet and start a game of chess, that they continue though the downfall, wars and further struggles of ex-Yugoslavia. At the end of his life, one of them makes his way to the other to finish the game.
Train Robbers Martin Walther, Norway, 2019, 20' In the mid 90s a group of young friends aged 11-15 stole an enormous amount of beer and soda from freight trains in Trondheim, Norway. You can also read this content to know more about freights.A coming of age documentary about kids that had the future ahead of themselves, but society let down.
The Best Orchestra in the World Henning Backhaus, Austria, 2020, 14' Ingbert, the sock, applies for a position as double bass player at the Vienna State Orchestra. Bad idea.
Videothek Stephan Bernardes, Germany, 2019, 20' Wolfgang cannot imagine a world without video stores. Ever since he was a child they have been places of community and discovery. Even though the business of renting films has been steadily shrinking for years, Wolfgang doesn't mind the writing on the wall.
The Drop of Life Adrian Baluta, Romania, 2018, 2' It is the story of water in the relationship with the environment and the effects that alter its life-sustaining course.
The Lonely Orbit Frederic Siegel, Benjamin Morard, Switzerland, 2019, 10' A satellite technician's inability to cope with his solitude causes a chain reaction in space and in his own mind.
The Human Harko Wubs, Netherlands, 2020, 11' By observing 'the human' in a traditional 'nature-documentary style' and by showing how we get our daily food, questions are being raised about mankind's relation to nature.
22:47 Line 34 Michael Karrer, Switzerland, 2019, 10' It's 10:47 pm on a bus somewhere in a city. A few teenagers are listening to music and talking loudly. A drunk man gets in and joins the teenagers; the mood starts to shift…
A Different Kind of Day Maria Doyle Kennedy, Ireland, 2017, 6' Two young adults who have Down Syndrome have an unsettling interaction with a group of youths ,as they go about their Saturday.
Bless you! Paulina Ziółkowska, Poland, 2017, 5' Everyone gets sick of everyone. But things become really bad when you get sick of yourself.
Back home Pascal Marc, France, 2020, 25' At just 23 years old, Lucas is back home after three years in prison. For a day and a night, his first hours of freedom, he tries to find a place among his own.
Diplomatic designs Raphaël Haab, Switzerland, 2017, 8' A mouse gets lost in the archives of the league of nations in Geneva. She is going back to time, and discovers the history of this organization, which inspired much of the United Nations organization (UNO).
Dream/Life David Aufdembrinke, Germany, 2019, 13' A young man escapes his routine to find out what he truly wants in life. His friends refuse to participate in his endeavor, so he goes alone and arrives further than he ever would have dared to dream.
Good Morning Bartosz Kozera, Poland, 2020, 15' It's that day when you get out of bed with half a century on this planet behind you, and you don't want to figure out any longer what your story should be about. You place a stool in the middle of the room, take a rope, put a noose around your neck and… It turns out that sometimes trying to end yourself is just the beginning. Usually of a new misery.
If I had to l(ea)ve Hela Ammar, Portugal, 2018, 5' A small boat filled with migrants encounters a storm. While drowning, X faces his pasts: he remembers all the painful memories from different places, different times and different lives that forced him and his companions to escape hoping for a better future.
insta worthy Peter Bjerre Salling, Denmark, 2019, 7' The young girl, Laura, is seduced into the Instagram world, and wants to have a picture taken for her own Instagram profile. The final picture gets lots of likes and comments, but Laura is even more unresolved and unhappy than at first.
No Offense Dimitris Andjus, Greece, 2019, 3' Bullying can happen to anyone at any age, in any walk of life. It is unfortunately, very common, so please do not feel that you are alone.
Rainbow Aleksandar Vujović, Montenegro, 2020, 17' Rainbow is a film that recounts, through the main character's memory, an event from his early childhood that determined his life's calling. He embarks on a journey with his father, as a boy of less than six years old, where he experiences a magical moment. Thought that moment he realizes his life vocation, which would direct him to the call of the artist, whom he later became.
Roberto Carmen Córdoba González, Spain, 2020, 9' 15 years have passed and Roberto is still in love with his neighbor, but she prefers to hide ashamed of her body. With his art and an old clothesline as the only ways of communication, Roberto has a plan to push his beloved for face her monsters at once.
Signs Dustin Rees, Switzerland, 2020, 11' An electrician follows his nightly routine setting up signs in the city. He goes through life unnoticed and out of touch with the world, until he realises which signs he should be paying attention to.
Tribute to Sweden
Selections by Stockholm Independent Film Festival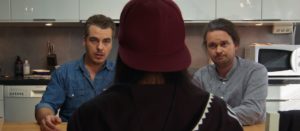 A Friend of Dorothy Joakim S. Hammond, Sweden, 2016, 5' Gabrielle comes home and finds her two dads in distress, they want to have a serious talk.
The House My Parents Later Sold Boris Laible, Jonas Källstrand, Sweden , 2018, 4΄ It's easy to have a rose-tinted view of days gone by, but while we may look back on the carefree days of youth as the best time of our lives, when living in those moments it often doesn't feel that way. It's easy to forget that the hard times and the mistakes that we make play just as important a role in making us who we are. Both are responsible for setting us down the path we end up taking in life.
CONNECTION THE MOVIE Niklas Wallner, Sweden, 2020, 27' It's finally time to present the feel-good documentary Connection. Get an insight into the Swedish mountainbike scene and the personalities that shaped it into what it is today. From the generation that led the way to the youngsters who just started their journey. This is their stories, why this sport means so much to them and what it actually takes to pursue a career as a professional cyclist.
Margot Sara Spånghagen, Sweden, 2019, 3' A documentary animation about Margot who worked as a nurse in different parts of Africa during 1958-1978. Every week she wrote one letter home to her parents and those letters tell the story of her everyday life. The story and the letters come to life in this stop motion animation.
Ladies Of Wakaliwood Linn Björklund , Nora Fogelström, Amanda Moen, Sweden, 2019, 16' Ready, set, action! And we mean action, both figuratively and literally. In our documentary we follow three kick-ass women involved in Ugandas most exciting action film studio – Wakaliwood. We will follow one lady in particular, who is doing her very first action film. This is a documentary about finding your path in life. It's about refusing to adapt to the role that is given to you and to have the courage to do what you love.
Slow Dance Christian Zetterberg, Sweden, 2018, 6' During a middle school dance a boy is struggling with his courage when experiencing his first love.
Selections by Rex Animation Film Festival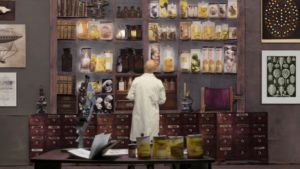 Cat Hatred Ola Angelman, Sweden, 2018, 10' Two rats, a father and his son, who live in a suburb of Stockholm, discover one day that a cat has entered their home. Dad throws it out, but the cats keep coming back. The father's frustration increases as the child begins to see them in a different way.
Bottleneck Pella Olsson, Sweden, 2019, 3' A factory worker works with monotonous work, but suddenly something happens that changes the situation.
The Essential Worker Eliot Axelsson, Sweden, 2020, 2' Our common memory of this year: Essential workers. Medical equipment that has left pressure marks on nurses, shop assistants behind plexiglass, gigantic bicycle couriers who leave our food comfortably outside the door.
Penumbra Wilma Harju, Sweden, 2019, 4' Being in a state of mental limbo, how do you cope with it? What happens inside the body and the mind and how do they relate to each other during stress, anxiety and disorientation?
Icon Don't Stop the Motion, Sweden, 2020, 16' "Icon" is a visual history of the fetus which explores how we have come to think of the fetus as ourselves unborn. This animated documentary takes us through 500 years of culture, science and body politics-and the power of images.
Petit Plan: Europa II is co-organised with the Representation of the European Commission in Greece and with lead donour the Stavros Niarchos Foundation (SNF).
Supporters: Embassy of Switzerland, Instituto Cervantes de Atenas, Rosa Luxemburg Stiftung, Embassy of Poland, Embassy of Sweden, Embassy of Norway, Goethe-Institut Athen, Hellenic American Union, Haec College, Animasyros, Stockholm Independent Film Festival, Rex Animation Film Festival.
Media Sponsors: ΕΡΤ, Δεύτερο Πρόγραμμα, Culturenow.gr, Cinepivates.gr, Περιοδικό Antivirus, Digitalcrete.gr, LarissaPress.gr, TheNewspaper.gr, TetartoPress.gr, Eviaportal.gr
Co-organised with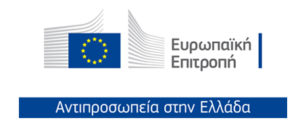 Lead Donour: