The Hellenic American Union in collaboration with Petit Plan, present the first online film festival on American short films, "Petit Plan: Americana". The festival will take place from the 29th March – 2nd of April with free access to all of Greece, through  https://video.petitplan.org/
"Petit Plan: Americana" is a new initiative by the Hellenic American Union, with an intent of showcasing contemporary American cinema, other than major studio productions. As part of the festival more than 30 independent short films that have screened in international festivals will be presented in sections for children and adults. Films that focus on the American lifestyle but also raise social issues such as immigration, racism, bullying and diversity as well as other issues that focus on the differences and similarities with contemporary Greek society.
The film programme of "Petit Plan: Americana" is divided into three competition sections: •Best US Film •Best Children's Film •Best Diversity Film
There will also be an Audience Award, which is based on viewers' online voting.
The awards will be given by a three-member jury: (alphabetically):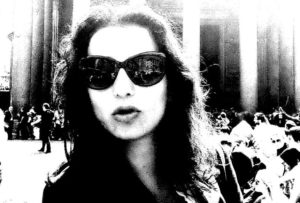 Soultana-Tatiana Koumoutsi is a writer, director, as well as the founder and president of Psarokokalo Athens International Short Film Festival . She was born in Piraeus, Greece, in 1981. She studied at the National Theatre of Greece, with a scholarship from the State Scholarship Foundation. She attended academic seminars on the production and distribution of audiovisual work. She is the author of the play "Good Luck" on the New Stage of the National Theatre of Greece. Filmography (screenplay – direction): "For a hug", "Annoula" and "Paradox". She has worked as an assistant director and producer in television – film and advertising. Since 2010 she is head of the Psaroloco Media Literacy Project, with given priority to vulnerable groups of children and young people.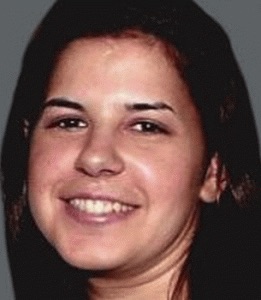 Lila Manioti is the director of cultural affairs at the Hellenic American Union. Since 2005 she has been working with the Division of Cultural Affairs and she is responsible for designing, planning and implementing the annual cultural program of the HAU. Lila holds a master's degree in the history and philosophy of science and technology from the University of Athens. She has also received a diploma in translation from the Institute of Linguists, London and has translated a number of works.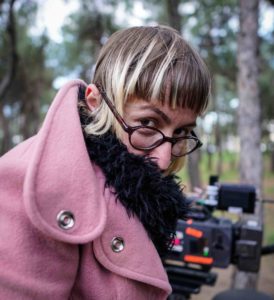 Zoe Manta was born and raised in Athens, Greece. In 2005 she got a degree in Film Studies from New York College, Athens. After experimenting with the medium on different positions (including direction, script writing, animation), she specialised in Cinematography. Since then, Zoe has worked as a Director of Photography in more than twenty short films, six feature films, advertisements, video clips and internet series. Furthermore, her love for experimenting with visual language has led her to be part of several projects across Europe working on video art, photography and art-academic research. She is a Berlinale Talent Campus alumni, member of the Greek Film Academy and she's currently based in Berlin and Athens.
The films:
Best US Film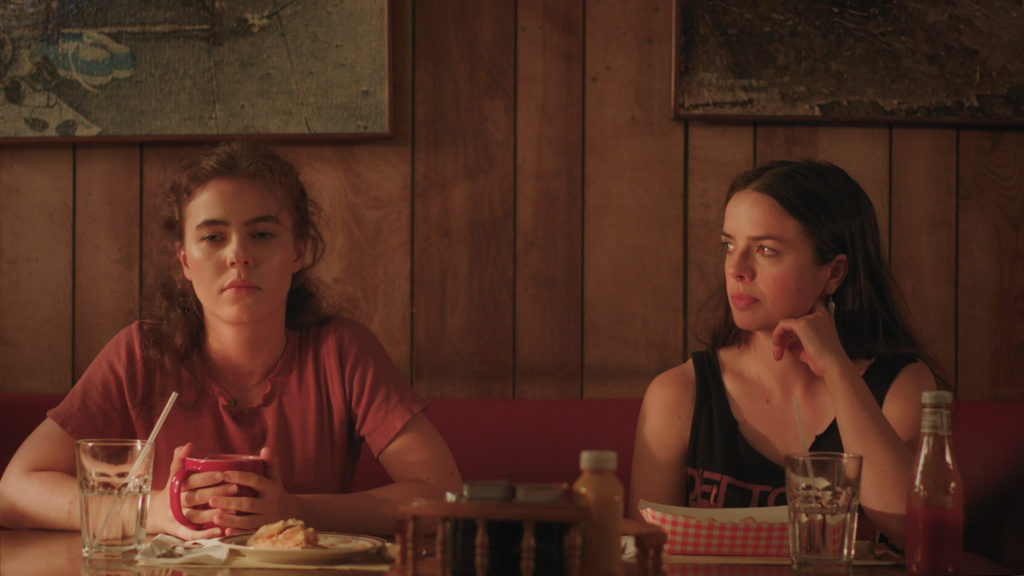 Important Police Shit Andrew T. Betzer, 2020, 12' A group of police cadets are mercilessly hazed as they suffer through the worst day of their training, their hell day.
Keep It Quiet Yaya, 2019, 14' Corey, a small-town veterinarian with suicidal urges, keeps her depression secret from her family and friends. As her mind cracks, her cat Clyde becomes the unlikely foil in her attempts at her own life.
Kaiju Rémi Thévenart, 2019, 14' Brooklyn. Malik, a very sensitive 20 year old, runs track day after day to get accepted by a good university and flee his family situation. But as Malik's opportunity to escape gets nearer, so do the demons of his past coming back to taunt him.
Sloan Hearts Neckface Justin Fair, 2020, 15' An anonymous, anarchic graffiti artist unexpectedly falls in love with a fan but can't be with her until he reveals his true identity.
4622 Stillwater Circle Kati Rehbeck, 2020, 11' Sadie spends a summer afternoon around her hometown in Wisconsin, while an old flame tries to find a new spot in her life.
Our Song Jordan Henderson, 2020, 11' Our Song is an experimental comedy drama about love and loss using as dialogue excerpts from the lyrics of 42 songs.
Babble Bubble Richan Li, 2020, 4' Norah's head detaches from her body and is replaced with…different heads!
She Wanted to be a Cowboy Emily Imbrogna, 2020, 10' A documentary on the artist Trina Baker and the relationships she's had with the animals throughout her career and how they have ultimately influenced her art work.
Kindling Xinyi Zhu, 2020, 14' When a young woman drives her estranged childhood best friend to get an abortion, the two are forced to confront each other about who they are and what they have become.
To Sonny Federico Spiazzi & Maggie Briggs, 2020, 19' Set in the American South just before the 2016 presidential elections, 'To Sonny' follows a vending machine loader on his daily, lonely route.
Best Children's Film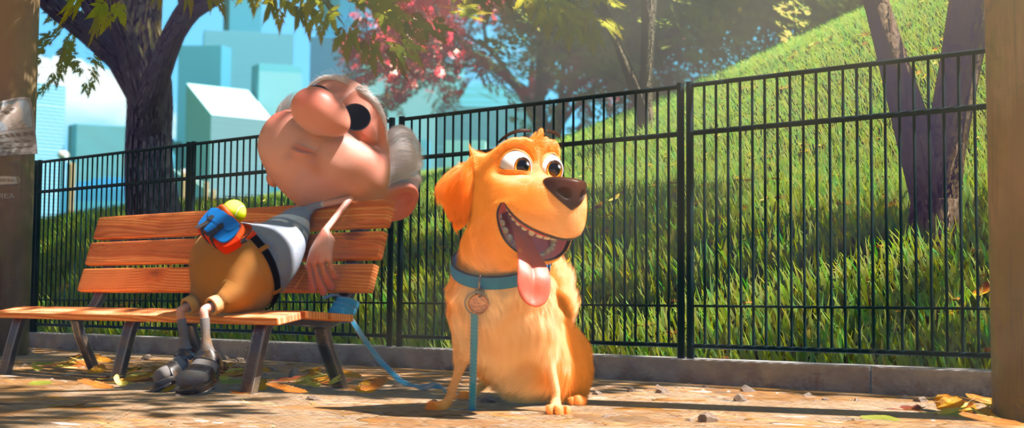 Little Bun Seth Byrd, 2020, 5' A bunny living on a farm discovers her new favorite activity, running everywhere! But is running all of the time a good thing, or is there a benefit to slowing down?
Save the Day Caitlyn Fortune, 2020, 2' Save the Day is a light-hearted exploration of the imagination of a rambunctious young girl, Mona. Her imagination is influenced by a love of comic books.
The Legend of Toto Blanca Montoya, 2019, 2' Somewhere in the middle of the desert there is an eagle named Toto. Toto does anything he can to protect his precious egg, but suddenly, a new threat appears.
Misguided Sanghyun Kim, 2019, 3' Tom, a clumsy guide dog, is distracted by a tennis ball and takes his blind master for a ride through a construction site.
Exposed YaLin Yu, 2019, 3' Joyce, a girl who has cancer is afraid of facing her friend because of her bald head, so her imaginary wig monster friend is trying to help her out.
Panda-Monium John da Fonte, 2020, 4' Redd, the red panda, and Glen, the giant panda, are enjoying each other's company in the bamboo forest when a jar of jam unexpectedly falls from the sky!
Stumped Christina Farman, 2018, 6' An overweight corgi can't bring his owner the morning newspaper so he turns to aerobics as a last ditch effort.
Justin and the Werloobee John Vo, 2020, 12' Justin, a young boy who is constantly bullied, finds himself in a strange and magical world filled with even stranger creatures.
No Monsters Allowed David Burgis, 2019, 4' A young girl gets so scared by the horror movie her older brother watches that she can't sleep at night.
Bucket Hat! Demetrios Tzamaras, 2020, 4' Brothers Tot and Meech try desperately to convince their jokester Papou (Greek for Grandfather) to buy them ice cream while on a trip to the beach.
The Ribbon Polla-Ilariya Kozino, 2019, 5' A young girl suddenly finds herself in a beautiful imaginary world. As she explores this enchanting place, the long ribbon of her dress gets caught, holding her back.
Best Diversity Film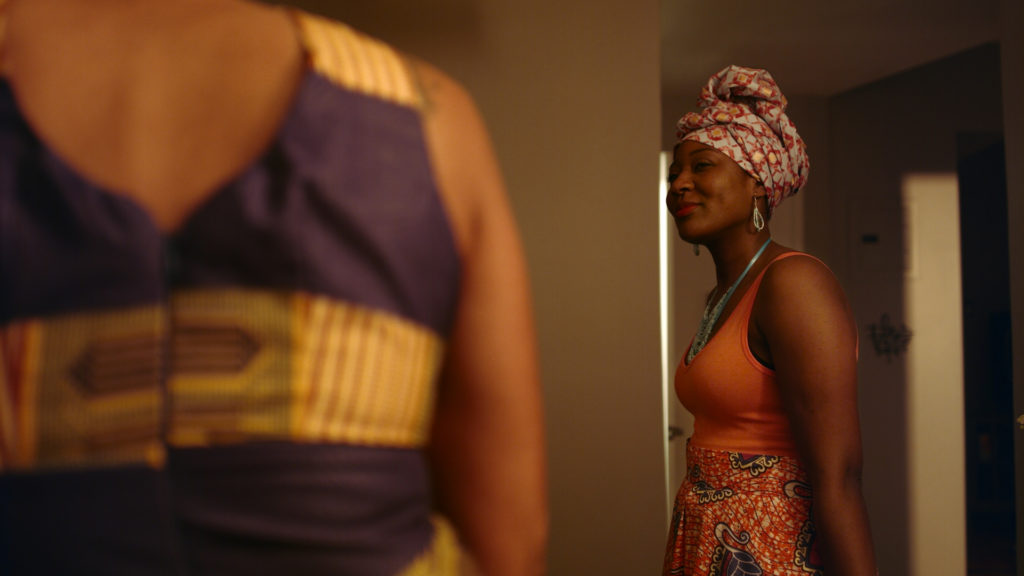 The Missfits Ellie Wen, 2019, 21' An all-girls robotics team competes to smash stereotypes and prove themselves in a male-dominated field, while also trying to get through high school.
Parachute Katherine Tolentino, 2019, 14' After three years of living in America on her own, Chinese teenager Wendy Zhang is struggling. Her teachers don't care about her, her host family doesn't understand her, and her own parents are too far away to help. Then Mei-Ling arrives.
In The Mirror Manuel Mercier, 2017, 28' In New York, a son finds his transgender father Released in partnership with UNESCO Chair Sexual Health & Human Rights.
Roadkill Aliza Brugger, 2020, 15' Tillie's lonely life as a roadkill removal worker is destabilized when Wanda, a lively stranger, comes to town.
Sub Brothers Sandeep Ravindranath, 2019, 23' Two brothers from Pakistan run a sandwich shop in Chicago. Through the daily struggles of an immigrant life, they carry in their hearts a longing for the homeland that they might never return to.
Being Together Ana Baer, Olivia, 2020, 4' A collaboration between Austin based all ability dance company Body Shift and Merge dance company filmed at the Austin Public Library.
The Couple Next Door Abbesi Akhamie, 2020, 11' A single woman's feelings of loneliness begin to stir when an eccentric African couple moves in next door to her.
To the Farmhouse Sarah Hill, 2021, 11' To the Farmhouse is a reclamation story that navigates the hostile relationship between my ordained mother portrayed as an owl and my transness.
In or Out Venkat Sai Akash Pamarthy, 2020, 8' The project is about homelessness and the housing problem. This story explores the struggles of two homeless individuals living on the streets of Washington D.C.
Instant Karma Sarah Gabriel Carnick, 2016, 10' Eve, a 20-something evangelist, meets the man of her dreams, and has to save him from his homosexuality.
Mark Guerrero: "I'm Brown" Jim Hoffmann, 2020, 6' Mark Guerrero (formerly of A&M and Capitol Records) wrote and sang this classic and timeless civil rights anthem.
Powered by: Hellenic American Union Media Sponsors: ERT, Deftero Programma, Kosmos FM, Antivirus, Culturenow.gr, in2life.gr, Cinepivates, DigitalCrete, LarissaPress, TheNewspaper, EviaPortal