Petit Plan: Europa III was completed on Sunday 13th February with physical and online screenings of over 40 European films with an emphasis on European values. During the festival there were three competition sections: International Panorama, European Values section and National Competition section. There were also two tributes "Marriage for All" and a tribute to Polish film school, the Krzysztof Kieślowski Film School and a special screening of the film "Queen without land".
The 3-member jury of the festival: Stelios Kymionis (Head of Development and Management of Digital Content at EKOME), Efi Panagopoulou (Project manager at Rosa Luxemburg Foundation) and Marianna Kaplatzi (Film curator Balkan Can Kino Festival) awarded the European Values award and the National Competition Award.
The films that were awarded are:
European Values award to the spanish film, "Where Were You?" by María Trénor Colomer. The jury's statement: "an animation from Spain by María Trénor Colomer, with a subject matter of the daily and global phenomenon of gender violence, another pandemic, through the stories of three different women, from three different parts of the world with such a common and so important message: About how much strength is needed within us to face our personal nightmares and claim the lives we choose to live."
A few words by María Trénor Colomer: "Many thanks to the jury that has supported this short film. This award is very important because it will let the message of hope to be heard through the voices of these brave women who managed to get out of gender violence."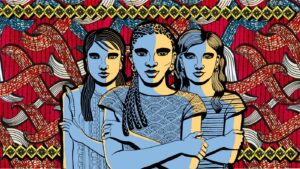 Special mention to the German film, "Near Our Border" by Martina Troxler. The jury's statement: "Bosnia and Herzegovina, a documentary by Martina Troxler, which portrays immigrants and people who daily come in contact with violence. A testimony of the terrible extent of the violence that these people have faced in their effort to seek out a better life, beyond the borders of the European Union. Violence which is so close to us but makes us feel so powerless observing it and not being able to do something about it. Through this documentary, a voice is given to these traumatized people, to tell their own story."
A few words by Martina Troxler
"We are very thankful and happy to receive the honourable mention in the section European Values by the festival Jury with our film "Near Our Border". It means a lot to us that the film reaches people's thoughts because of the political importance. We should not accept the attempt that we slowly get used to violence and death at the EU borders. Thank you."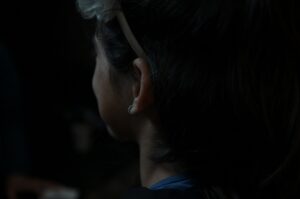 Best National Award to the film "The Meaning of August" and special mention to the film "TolisLive or (Toronto)". The Jury statement: "The jury of the festival is awarding its Greek film award to the film "The Meaning of August" by director Manos Papadakis. The film highlights in an original fashion the unexpected experiences that reality may present, shows the importance of personal morality and puts great value on the concept of solidarity. The end of the film is ambiguous and asks of the audience to put their own ending to a very interesting story. The jury would also like to give an honourable mention to the film "TolisLive or (Toronto)" by director Alexandros Rellos. The film has many rich narrative qualities, develops a sensitive view and leaves us with great hope about future generations of film professionals in Greece." "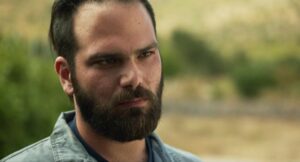 A few words by director Manos Papadakis: "What are the borders of Europe? And its values? Do these have borders as well? Where does gender equality reside? Environmental awareness? Equality? Petit Plan: Europa addresses these issues and is also targeted at adolescents so our joy in receiving this award is even greater. Many thanks!"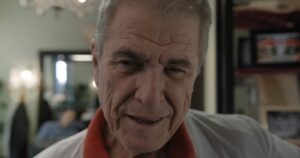 A few words by director Alexandros Rellos: "We would like to thank the jury for the honourable mention. We tried to create a film with honesty and love towards its characters and its story, but also towards the medium of cinema. We hope that Tolis' story is a comfort to those who long for their own Toronto."
The audience award, with over 700 online votes, went to the film, "Adaptation" by Ngima Gelu Lama, a story on bullying.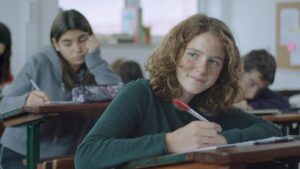 See you in Petit Plan: Europa IV!
Petit Plan: Europa III was organised with the following support:
Under the auspices: Representation of the European Committee in Greece
With the support: Greek Film Centre, Embassy of Switzerland, French Institute of Greece, Cervantes Institute, Hellenic American Union, Embassy of Norway, Embassy of Poland, Rosa Luxemburg Foundation, Embassy of Sweden, Embassy of Denmark, Embassy of Belgium, Embassy of Italy, Italian Institute
Media Sponsors: ERT, Deftero Programa, Efimerida ton Sintakton, TVXS, Antivirus, DigitalCrete, LarissaPress, Cinepivates